I-Blades Smartcases are the most advanced and intelligent smartphones that are ever made, covered by existing and pending patents. Its underlying microcomputer processing technology will enable you to increase the functionality of your smartphone in an unlimited way. Overload your phone with new capabilities. Just insert your phone in a low profile protective case.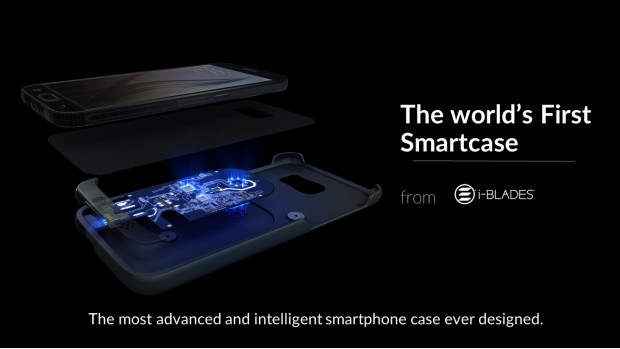 By adding it slimline, you add that additional functionality to your smartcases – whether it is for batteries, memory or many other capabilities. The important thing is that you can add it only when you need it, and then you can easily clip the The i-Blades Smartcase when finished. There is no other such case as it is!
The possibilities of what The i-Blades Smartcase  can do for you is limitless. The i-Blades Smartcase  can be stackable as well, so you can add multiple blades if you wish. No rushing to power points when your battery is low, no "out of memory" notifications when capturing those unmissable memories. No need for other separate devices, with the right Smartblade you can do anything.